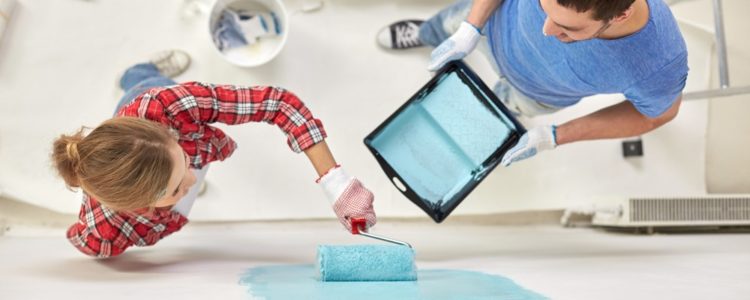 Tips for Hiring the Best Vacaville Painting Contractor
Steps to finding the "BEST PAINTER" in the Vacaville Area
1.  Check to make sure that they have an active painting contractor's license 'C-33'. If they have no license they cannot have insurance and there are no retaliation sources.
2.  Get two or more bids and references.
3.  Ask "How long they have been in business? Are they local? Are they a member of the local Chamber of Commerce?"
4.  What insurances do they have proof of?
They need two types!
A) Workers' Compensation Ins. - Covering workers – ie.  Falling  off a ladder    -
B) General Liability Ins. - Covering property damage and Non-workers- ie. Ladder falling on a car, over spray etc.  Or if a neighbor (or anyone) tripped on a tarp and hurt themselves in any way.
5. The Right Contractor's License – If the painting contractor is planning to do any dry rot repair or repairs to your interior before painting, they should have a general builders 'B' license. Ask for their contractor license and check their license to make sure they are licensed to do the repairs.
6. Better Business Bureau -- Contact your local Better Business Bureau to ascertain if any complaints have been filed against your potential local painting contractor.
FOR EXTERIORS:
7. What is the plan for prep, prime and painting the exterior?
My suggestions to do the minimum are:
A) Water blast and let your exterior completely dry out
B) Repair any dry rot, stucco cracks or gaps and any other damaged areas
B) Make sure that non painted surfaces are covered
C) Prime all wood with a primer/sealer (That will seal the wood and get the surface ready for the next application to adhere to it, whether it be caulking, spackle and/or finish paint)
D) Make sure that the quality of the products are excellent and that they are applied by back rolling and back brushing (to work into the surface)
I hope this helps and I wish everyone all the best with your painting projects.
Sincerely,
Jerry Linscheid
Tips for Choosing the Best Vacaville Painter